Pisa – Rome – Postojna 🏛🍕🇮🇹
Discover the Eastern treasures!
1-5 April 2021
Contact or follow us for more information:
Details
DAY 1 – Apr. 1. (thu.) – departure at night
Boarding points (Get-offs on the way back)
Budapest , Déli pu., Vagon restaurant (21.00)
Székesfehérvár , Auchan (~22.15)
Siófok , Tesco, Vak Bottyán st. (~22.45)
Balatonlelle rest, 138th km, MOL (~23.00)
Nagykanizsa, Tesco, Boszorkány st. (~10 Apr 00.00)
Letenye , Mol petrol station, Bajcsy-Zs. E. st. 38. (~10 Apr 00.15)
Ride in the night, with friends, music, movies, and the first common experiences.
3 days before departure
The name and availabilities of each tour guide and the places and dates of the meetings will be sent to you via e-mail! Always have a look in the "spam" and other folders as well when looking for said e-mail!
In a group / Student's council?
Organize a group and after every 10 people you have a free spot!
DAY 2 – Apr. 2. (fri.) – Pisa
In the first half of the day: a couple hour long Pis(z)a break :)
Actually miraculous places and experiences
Explore the Square of Miracles
We'll fall for the tilted tower, and fulfil the bucket list posts
Dome, then a coffee on the table
We'll spend about 3 hours in Pisa , everyone can get use their time as they want to, even tilt the tower further if they'd like to. Back at the bus in the afternoon, heading to our accommodation.
Short shopping in the second half of the day, settling in our housing, getting to know each other in the company of famous Italian drinks and music afterwards.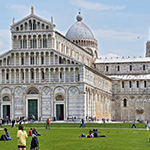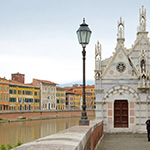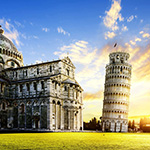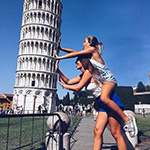 DAY 3 – Apr. 3. (sat.) – antique romance 1.0
Going to Rome's historical downtown areas in the morning, free roaming or optional sightseeing programme:
Vatican's secrets
Saint Peter's square
Castle of the Holy Angel, Bridge of Angels
Tevere shore
The "real" Rome district
Piazza Navona
Pantheon
Capitolium
Romulus and Remus
Forum Romanum
Colosseum
Visiting the Vatican's museums happens individually with either ticket purchased online in advance, or with tickets bought on the spot. Those who go inside and want to participate in the sightseeing as well, their programme will start in the afternoon, meeting near the entrance of the museum.
At the Colosseum, guides will show you a super trail, where everyone can get in faster at the cashier! Common ticket for the Colosseum – Forum Romanum – Palatine Hill.
Seeing the sights from the inside happens individually, meeting at set place and time.
Arriving back to our accommodation late at night (around 22-23h), 2 nd night there.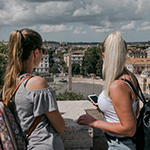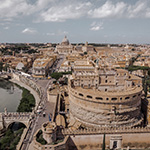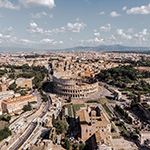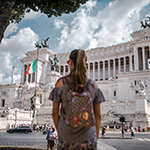 DAY 4 – Apr. 4. (sun.) – antique romance 2.0
We'll leave our accommodation in the morning, continuing our adventures in Rome.
Piazza del Popolo
Santa Maria del Popolo church
Pincio park (awesome scenery for pictures)
Spanish stairs (lunch break here)
Trevi well (tossing some coins)
Piazza Venezia
II. Viktor Emanuel memorial (monumental wedding cake)
Forum Romanum
Colosseum
There'll be plenty of time after sightseeing to take selfies, drink Aperol Spritz, check-in from stunning places, to chill, eat, sunbathe and roam commonly of individually.
Heading home late in the night (~23h) full of experiences, travelling it the veil of night.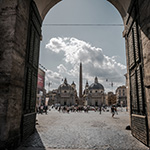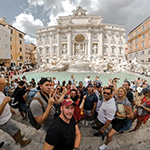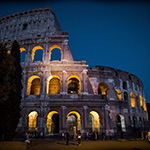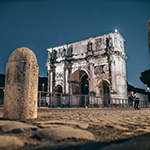 DAY 5 – Apr. 5. (mon.) – Postojna
Heading to cool places in the morning, while our hands are still posting the previous day's experiences, Postojna is still waiting for us, walking and riding between stalagmites on a train. If you don't want to take part in this programme, you can stay at the bus. The visuals are worth a blessing, 22 € are nothing for this miracle!
Spending around 2,5-3h in Neverland , during which we'll be having a wonderful time.
Estimated arrival to Budapest between 17-19h!
Várhatóan 17-19 óra között érkezünk vissza Budapestre!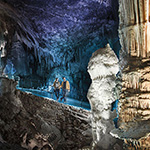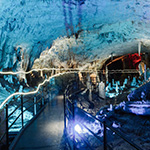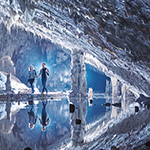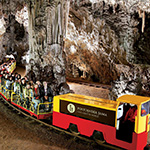 Participation fee, pocket money
Accommodation, Rations, Buses